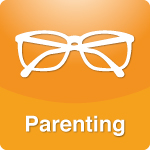 July 18, 2016Five Strategies to Stay Close as The Kids Become Adults

by Annie Leedom
www.parentingbookmark.com

Parenting is a daunting journey, filled with joy and challenges at every age. Being a mom of young children is a path filled with so many rituals that keep families together. As kids become adults however, this begins to change. They move into their own world and slowly move away from their family in the traditional way.
As this began to happen in my home I realized it was time to do something. I wanted to help my adult kids be part of my life in ways that would maintain the wonderful bond we have created for decades to come, regardless of the changes ahead in their new lives.
I found five strategies that are giving my family a new foundation to build adult relationships based on common interests, fun and mutual respect as we all grow into new people in this strange, new world of becoming an all-adult family.
Communication - This is crucial at any age, of course. However, there is a new level of openness and respect that has to enter into our discussions. This allows them to feel comfortable to come to me and talk to me as they always have. The topics are far more grown up now, and being respectful and interested in their new lives goes a long way to keeping us together.


Fun - Without question this is a very important factor in building new relationships with my grown kids. Its not enough to support their school, activities and watch a movie. Travelling together has become a great bonding strategy. We fell in love with Monterey, California, when they were younger and it's the only place I have found that makes a perfect transition from childhood to adulthood. Disneyland is fun but it doesn't keep us truly together the way Monterey and Carmel do. We stumbled on the

Portola Hotel & Spa

which has everything we need. Great local attractions within walking distance, wonderful and crazy big rooms and the best restaurant ever, called Jacks. We tend to stay together the entire time because the activities are ones we all love to do.


Downtime - Once again I have to rave about Monterey. Its relaxing. Doing very little is actually a GREAT way to bond with your grown kids! They talk now! Its really cool. Find your own Monterey if you can't get to California. A place that is your retreat and build memories and a connection point that goes beyond your home base.


Adventure - Similar to the retreat strategy, discovering new adventures together can be a great way to keep you close. We love road trips. But it can be anything from kayaking to cooking. Find new hobbies to do as a family and schedule them regularly. If they are fun I promise you, everyone will want to come along!


Catch up - Keep track, literally if you have to. This is the busiest time of their lives and they would love to share. But as always, they need us to express real and consistent interest. Its not enough to say what's up. How's it going? Be truly interested and when they trust in that? All the challenges of the teen years, all the distance, all the moments that may not have been so happy...they will all melt away.
Adult kids need the same thing they have always needed. They just need it in a new way. Traditions, acceptance, fun, respect, and a sincere ongoing devotion to their well being and their lives. That will strengthen what you always had and create a new, even deeper bond to carry you through many years to come!
Annie Leedom
is the Founder of
Parentingbookmark.com
and
SandyLanePR.com
. She is a frequent writer for national publications and frequently writes on travel and activities for families.
The Portola Resort
is an ongoing resource for parenting and family activities. For more information visit
www.parentingbookmark.com
. Permission granted for use on DrLaura.com.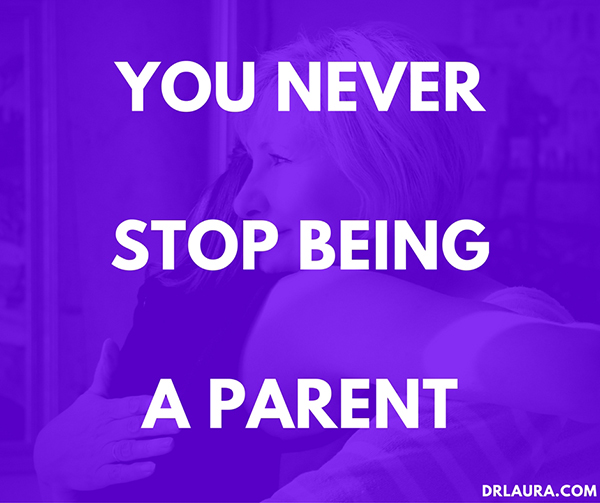 Posted by Staff at 3:49 PM