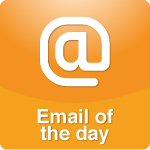 May 9, 2016Leaving the Boy and Finding the Man
I dated a guy from the time I was 15 until I was 23 years old. I was not going to have sex until we married, but I did at 18 because I just "
knew
" that he LOVED me! I was special!
We got engaged when I was 21. I'd listen to your show and you made me mad! You pointed out countless times to other callers why it was a bad idea to be this young and planning marriage. I thought you were SO wrong! But deep inside I knew this BOY didn't really love me - I was creating a fantasy for myself. I finally broke up with him, and that's when I found out he was sleeping with multiple women the entire time - so I put up with eight years of lies and deception and didn't even know it.
Fast forward, and I ended up dating a MAN. We got married, bought a house and are now expecting our first child. At 28, I know I have many more years to learn about life, but leaving that BOY and finding a MAN has made all the difference. My husband has been amazing through my pregnancy (and I've been very sick through it). He rubs my back, holds my hand, and tells me how strong I am. The "boy" TOLD me he loved me, but my husband SHOWS me he loves me every day.
Thank you for telling young girls the truth, even though they may not believe you right away. Your voice and words ran deep in my mind, and I'd play them back over and over until I got the courage to break up and find someone who was more than I could have imagined. Your words make a difference, even if we act like we're not listening!
Amber
Posted by Staff at 10:59 AM