September 20, 2011Should I Stay in My Marriage to an Alcoholic?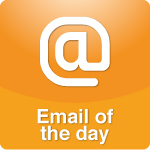 Dear Dr. Laura,

I stumbled across your call of the day for Friday 9.16.11 - "Should Renee stay in her marriage to an alcoholic?" I sat and cried as I listened to it - I found myself in a similar situation... I married an active alcoholic who hid this from me until the ink on the marriage license was dry. Then the facade broke down and all holy hell broke loose.

We are now divorcing, but not after trying "recovery" and going to great lengths to be patient and compassionate. Listening to your words hit home - I am embarrassed. I did make a mistake. And I have felt BAD for dragging my feet to rectify that mistake, because I promised "for better or for worse". I let myself be treated poorly in front of my teenage daughters by a man who lied to me to get me to marry him.

Yesterday the papers were filed - in part because of your words. It is ok to be fooled, to be conned once in a while. It doesn't make me a "bad" or "stupid" person. It makes me human. And now I have learned what alcoholism looks like and the red flags to watch closely for. I am taking my self worth and dignity and my lessons learned and moving forward to finally rectify my mistake.

Thank you for being you!

S.
Posted by Staff at 12:00 AM