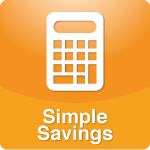 October 20, 201710-Second Recipes: Mock Nachos Fill You Up, Not Out

(10 seconds each to read and are almost that quick to prepare)
By Lisa Messinger
Food and Cooking at Creators Syndicate


Mock crab has plenty of takers who want to save money, but what if saving calories is your goal? Perhaps you could create your own mock-ups of favorite foods. I've done it with nachos and such action can expand your culinary skills without expanding your waistline.

The key with any mock maneuver is to recreate the parts, even when the ingredients are different than the original. In regard to nifty nachos that means a foundation to replace the chips and tempters to stand in for the cheese and toppings.

Following are a few of my favorites and make terrific autumn appetizers and snacks. All ingredients are to taste and arranged on baking sheets before broiling, being careful not to burn and covering with aluminum foil if necessary until heated through:
ONIONS ARE AWESOME
Divide red and white onions into pieces that resemble a base of chips. Top with minced scallions, chives, red chili pepper flakes, curry powder and chopped black and green pitted olives.


THE GIFT OF WHOLE GRAINS
Use multigrain baked chips as the foundation. Top with minced cooked chicken sausage, Mexican seasoning blend, chopped cilantro, diced tomatoes, spicy mustard and a drizzle of maple syrup.


HOW SWEET IT IS
Bake sweet potatoes and, when cool, slit and scoop out filling, leaving about one-quarter inch on the skin. (Reserve the filling to make an additional dish like mashed sweet potatoes.) Cut the sweet potato skins into sixths and top with ground cinnamon, freshly ground black pepper, golden raisins, and chopped pecans.


LEAF OF FAITH
Chop layers of radicchio into the size of chips. Drizzle with olive oil and red wine vinegar. Top with finely minced kale and roasted red peppers. Top with crumbled fried onions.


PIED PEPPERS
Seed green, red and yellow bell peppers and cut into the size of chips. Brush with barbecue sauce and top with cooked corn kernels and red chili pepper flakes.


TRY THESE "APPS"
Core red and green apples, slice into wide wedges, leaving about one-quarter inch of flesh on the skin. Brush with mint jelly and top with minced fresh mint and Chinese Five Spice powder, found in the spice aisle of most supermarkets.

QUICK TIP OF THE WEEK: If you're too busy to be creating whole foods all day long, don't fret Jessica Nadel has done it for you in Superfoods 24/7: More than 100 Easy & Inspired Recipes to Enjoy the World's Most Nutritious Foods at Every Meal, Every Day. This means Adzuki beans will be hiding in your brownies and tahini in your truffles and, yes, you can guiltlessly enjoy brownies and truffles along with entire inspiring menus from the acclaimed author of Greens 24/7.



Lisa Messinger at Creators Syndicate is a first-place winner in food and nutrition writing from the Association of Food Journalists and the National Council Against Health Fraud and author of seven food books, including the best-selling The Tofu Book: The New American Cuisine with 150 Recipes (Avery/Penguin Putnam) and Turn Your Supermarket into a Health Food Store: The Brand-Name Guide to Shopping for a Better Diet (Pharos/Scripps Howard). She writes two nationally syndicated food and nutrition columns for Creators Syndicate and had been a longtime newspaper food and health section managing editor, as well as managing editor of Gayot/Gault Millau dining review company. Lisa traveled the globe writing about top chefs for Pulitzer Prize-winning Copley News Service and has written about health and nutrition for the Los Angeles Times Syndicate, Reader's Digest, Woman's World and Prevention Magazine Health Books. Permission granted for use on DrLaura.com.
Posted by Staff at 10:36 AM