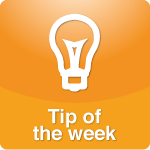 November 18, 2013Healthy Holiday Potluck
By Cheryl Tallman
FreshBaby.com
The holidays are hectic, and cooking for the masses can cause stress during what is supposed to be a joyful time. A potluck dinner party is a fantastic way to ease some of the holiday kitchen tension. It's simple to plan because everyone helps out with the cooking and cleaning! Setting a theme for your potluck will give your guests cooking ideas when planning what to bring to the party.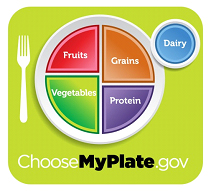 A MyPlate theme is a great way to get a nicely balanced fun and healthy dinner. Some of your guests may not be familiar with MyPlate, so this is a great opportunity to share your excitement about eating foods from each food group.

For your MyPlate potluck theme, simply assign each person to bring a food that represents one of the five food groups; vegetables, fruits, grains, proteins and dairy. Include all the courses in your menu when you are planning the dinner. Examples: You can ask the person making the appetizer to use vegetables or dairy and ask the person making the dessert to use fruit. Assign people to make side dishes with grains and/or vegetables and the main course can be protein.

Depending on how many people you plan on inviting, you can assign one course to each guest, or have a couple of guests make the same course. This will provide a larger variety of dishes to taste. Be sure to let your guests know how much food to prepare based on the number of dishes each guest is making. For example, if two people are making soup and you have 10 people coming to the party, ask each soup cook to make enough for five people.

To limit kitchen chaos when guests start arriving with dishes, keep it simple by setting the dinner up buffet style. Create place cards on your buffet table showing where you want dishes to be placed. Be sure to have counter, stove and oven space available for the folks who will need last minute prep time. For a special touch, have garnishes on hand to dress up the dishes. Parsley sprigs, lemon wedges and mint leaves are versatile garnishes.

To make your potluck memorable for your guests, ask everyone to bring recipe cards for the dish they are preparing. Give your kids a fun art project by asking them to decorate envelopes or small boxes to hold the recipe cards and send each family home with a mini cookbook.

Here is a sample menu from the Fresh Baby recipe files:
Appetizer - (fruit dairy): Stuffed Dates
Soup - (vegetable): Butternut Squash & Roasted Garlic Soup
Salad - (vegetable): Kale Salad with Lemon Dressing
Main Course - (protein, whole grain, vegetable): Teriyaki Salmon with Gingered Vegetable Brown Rice
Dessert -(dairy, fruit, grains): Maple Apple Graham Crisp with vanilla ice cream

Cheryl Tallman is the co-founder of Fresh Baby, creators of the award-winning So Easy Baby Food Kit, and author of the So Easy Baby Food and the new book So Easy Toddler Food: Survival Tips and Simple Recipes for the Toddler Years. Visit Cheryl online at FreshBaby.com for more delicious tips. Permission granted for use on DrLaura.com.
Posted by Staff at 7:00 AM