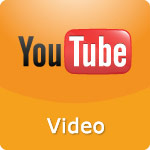 December 18, 2012Video: My Teen Is Shy
Although high school yearbooks have categories for "Most Likely to Succeed" and "Class Clown," there is no superlative for "Most Shy." The teenage years can be a difficult transition period, especially if you're not an outgoing person. If your teen is shy, I've got some tips to help them break out of their comfort zone.



Read the transcript.
Posted by Staff at 12:00 AM