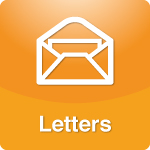 October 24, 2014Enough Was Enough


I stayed married until the kids left. I am now divorced; just finalized last month. We were married for 31 years. It is very difficult for my four kids and their families. It's difficult for me too, but I couldn't do it anymore. My wife felt like I was being emotionally abusive to her, but after four marriage counselors over the past 15 years, and all of them saying they couldn't see what I was doing that was abusive, I said enough! It was too exhausting! It feels good to be away from the head games. I'm looking forward to a brighter future.
I've read most all of your books, "The Proper Care and Feeding of Husbands", being the best, but all of them have been helpful to me over the years. Thanks so much for all the good that you do!
Tim
Posted by Staff at 10:57 AM