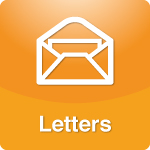 June 4, 2012Enlisted Marine Mom
Dear Dr. Laura:
I have listened to you for years and have shared your wisdom with my daughters who are now 25 and 20 (sometimes much to their consternation)!
I just wanted to let you know you have helped me to accept and welcome my recent challenge in becoming a Marine Corp Mom. My youngest is more than half-way through her 13-week training at boot camp. When she first came to us about joining, I could only think of myself, my fears for her safety and the possible danger. I then remembered your strength during Deryk's training and deployment and I "got on-board" so to speak and learned what patriotism is for the first time in my life. I have never been more proud.
Then the waiting set in after she left and I thought I would go crazy with worry (didn't hear from her for three weeks - her call didn't get through). I thought, "What would Dr. Laura do?" and you guessed it I'm now creating jewelry! It's so much fun and has really helped to keep me busy while waiting to see my kid's beautiful face at graduation!
Just wanted to thank you for your support of our homegrown heroes. My daughter may have enlisted, but now I am a drafted Marine Corp Mom! Oohrah!!!
Julia
Posted by Staff at 3:56 PM