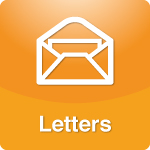 December 14, 2012The Wake-Up Call I Needed
I want to say "Thank you" for taking my call yesterday about the FaceBook friendship between my husband of 44 years and his old "friend." You empowered me to stand up and be the wife-girlfriend that MY man would ALWAYS want. You asked me if I was afraid I could not "keep my man" I said "No." Well after rethinking it, I am going to say, "Yes, I WAS." But you help me come back to reality.
In the past 10 years there have been a lot of losses in our lives: we lost our 22-year-old son, I almost lost my husband to a very serious illness, then I had 2 accidents that took me out of commission for a while. All of these things put our relationship on the back burner - we were just to "busy trying to survive". My heart and feelings just felt dead, without me even knowing it.
This has been the wake-up call that I needed. We have started to talk (like never before) about issues and feelings that have plagued our lives and affected our marriage for years. As a result, I now have a brand new love and respect for the man who I gave my life to 44 years ago on Dec 28th.
Thank you for all you do.
Merry Christmas,
Linda
Posted by Staff at 8:46 AM