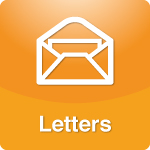 March 26, 2019Forging Ahead
Dr. Laura,
I lost the vision in my right eye due to complications during my pregnancy with my son. My vision had been stable in my left eye for the past 13 years, but it took a sudden turn for the worst. When I got the news that the doctors could do nothing more, my husband of 18 years decided that he didn't want to be married anymore. He couldn't handle me going blind and he had started seeing someone else.
After he left, I had to go back to work. I had not worked in 18 years! Luckily, I had gone back to school and completed my degree. Against all odds, I was able to get a job when the unemployment rate was at its highest. I am now working as a social worker. Although I don't make much money, I love my job! I just want to say that people with disabilities might lack body parts, but we make that up in heart and willingness to forge ahead. I have no choice but to keep working. I have to finish raising my son.
I am grateful to be able to be able to work while I can, and see my wonderful son! I also get to help people who are in need.
Love your show!
Have you ever beat the odds? Tell us about it,
by signing up for the FREE Dr. Laura Family and send an email
here
.
Posted by Staff at 10:58 AM