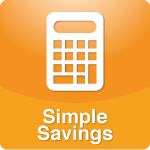 March 1, 201710-Second Recipes: A Restaurant Regret May Equal A Home Run

(10 seconds each to read and are almost that quick to prepare)
By Lisa Messinger
Food and Cooking at Creators Syndicate


Recipe ideas come from lots more than just cookbooks or TV cooking shows. Sometimes my shot in the arm emerges from a less-than-stellar restaurant experience. Using the encounter as a comparison to a better one immediately improves my next culinary adventure.

Tacos with high-quality meats and seafood at our neighborhood spot, for instance, provided such fodder. At my favorite locale further away, I crave the standout tacos because the authentic cabbage topping is crowned with a mixture of both traditional pico de gallo and tomatillo (green) salsa that the cooks gently combine with sour cream. The nearby locale, though they use impressive fillings, like Angus beef and wild-caught fish, serves the taco fillings mixed only with minced onions and cilantro. My missing what was missing was the split-second realization of the double salsas/sour cream quick trick I now use to serve my own creations at home.

Following are some other diner disappointments that made the kitchen lightbulb go on in my mind for easy improvements in my own kitchen. All ingredients are to taste.

Fun fare like this also proves food preparation can be easy, nutritious, inexpensive, fun - and fast. The creative combinations are delicious proof that everyone has time for creating homemade specialties and, more importantly, the healthy family togetherness that goes along with it!

Another benefit: You effortlessly become a better cook, since these are virtually-can't-go-wrong combinations. They can't help but draw "wows" from family members and guests.


BEAUTIFYING A BURGER
We went to an acclaimed burger hangout. What was missing was the special sauce of our longtime favorite place. Mix equal parts barbecue sauce and Thousand Island dressing. Add pickle relish, finely minced red onions and freshly ground black pepper.


CHICKEN THAT'S GOT CHOPS
This popular neighborhood cafe lost a competition with itself. What brought me back, again and again, was a lightly breaded, baked, specially seasoned chicken sandwich that was made with a very thick and juicy whole chicken breast. Cost-cuts must have ensued because later it became a pounded very thin quarter chicken breast that was dry, chewy and missing any seasoning. At home, I emulate the first version with curry powder added to my light bread crumb overlay for the whole chicken breast I bake for memorable sandwiches.


A SALAD I SALUTE
Asian chicken salad is an item I've had at many places. The one that immediately shined, though, and has had me returning multiple times, had sprinkles of both white and black sesame seeds and, not just a miso dressing, but a creamy miso dressing. At home, into a store-bought miso dressing, I gently mix nonfat sour cream, as well as the white and black sesame seeds the restaurant instead had drizzled on the chicken, minced scallions and a spritz of fresh lemon juice.


ONE SMART SMOOTHIE
A family-owned coffeehouse's nearby no-sugar-added smoothie stands out above those in a crowded field of competition of fresh juice joints, health food markets, and chic natural foods cafes. Although it's often pushed to serve in-season, farm-to-table fresh fruit, and that's usually outstanding, when I noticed this excellent fresh peach smoothie never changed on the menu even in winter, and still tasted super crave-worthy sweet, the light bulb went on that they are using fruit frozen at the peak of season and sweetness. I now use frozen peaches, pears and apricots to emulate their mixture. Like them, I also add rice protein (available at many health food markets) instead of soy or whey protein because it mixes in without any residue or added flavor.


PREFERRED PIE
The first bite of a chocolate cream pie at a coffee shop known for its bakery blew away my formerly bland choice at a local pie chain. My taste buds told me the difference was real dark chocolate and unsweetened cocoa powder (which always gives a rich flavor) and heavy cream. This was rather than what now seemed certain to me to be some kind of powdered mix with artificial flavors and the addition of something less premium than heavy cream in the former only choice I had known of in my neighborhood.

QUICK TIP OF THE WEEK: It had to happen. With the craze in the publishing of adult coloring books (for stress relief, artistic inspiration, etc.), a coloring cookbook had to be next. A Cozy Kitchen blogger Adrianna Adarme is one of the first to try it and has brought to life a palette that serves our palates, too. She created A Cozy Coloring Cookbook: 40 Simple Recipes to Cook, Eat & Color. You'll need a rainbow of coloring tools, as, fortunately, the recipes are inspired and full of bright ingredients, such as Ratatouille Tarts and Roasted Maple Acorn Squash with Crispy Sage and Pomegranate Seeds. The only conundrum might be if you'll get stressed out if you choose to only cook some of these innovative choices and not color them or vice versa.



Lisa Messinger at Creators Syndicate is a first-place winner in food and nutrition writing from the Association of Food Journalists and the National Council Against Health Fraud and author of seven food books, including the best-selling The Tofu Book: The New American Cuisine with 150 Recipes (Avery/Penguin Putnam) and Turn Your Supermarket into a Health Food Store: The Brand-Name Guide to Shopping for a Better Diet(Pharos/Scripps Howard). She writes two nationally syndicated food and nutrition columns for Creators Syndicate and had been a longtime newspaper food and health section managing editor, as well as managing editor of Gayot/Gault Millau dining review company. Lisa traveled the globe writing about top chefs for Pulitzer Prize-winning Copley News Service and has written about health and nutrition for the Los Angeles Times Syndicate, Reader's Digest, Woman's World and Prevention Magazine Health Books. Permission granted for use on DrLaura.com.
Posted by Staff at 3:55 PM