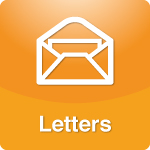 November 20, 2014So Glad I Homeschooled
My happy child was nearly destroyed in public school from stupid teaching practices to kids who were just plain mean, and we lived in a small religious town in Northern Arizona. After fighting with everyone at the school for 3 years, we moved to Nevada. The first day we were there, a child was abducted on the corner and a few days later there was a shooting in a nearby middle school. As I drove by the elementary, little children were huddled on the north side of the building trying to stay out of the Las Vegas heat, no teachers in sight anywhere.
Before we moved from Arizona, I talked to a mother who homeschooled. She told me where and how to get going with homeschooling. I am so very glad I did. I homeschooled my two boys through middle school. The school was gracious and allowed me to send them to school for certain fun subjects such as shop, computer or band. The core subjects I taught at home. After my husband was severely injured, I was forced to go to work and put my sons back into public school for high school. They were way ahead of their peers, were well mannered, and my oldest was an A student and got a math award. My younger son did well too. They were favorites with the teachers because of their attitude and manners. They both graduated and went to universities for criminal justice and architecture.
My oldest son now has 3 little boys and his wife homeschools them. They tried public school, but the curriculum was mindless and the children so mean and undisciplined she didn't want her boys around them anymore.
Our children are ours to raise and teach and care for, and if the state can't do a good job of it, then it is our responsibility as parents. I had a good school experience growing up in the 50's and 60's in California, but my children did not and my grandchildren did not. They have family, church, and scouts, so the "socializing" excuse is ridiculous. It wasn't easy teaching my children, but the books were wonderful, and the one-on-one teaching makes everything so much easier when they are small. No regrets here at all.
Lori
Posted by Staff at 10:58 AM