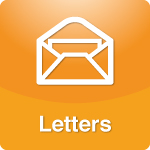 December 20, 2012Yes Nick, There Really is a Santa Claus
When my son, Nick was in 3rd grade as usual we spent Christmas Eve visiting at my in-laws. All the local family was there for the evening. My sister, Lynne, was expected to arrive at my house on Christmas morning, but instead she came that night. While we were visiting the in-laws, she put all the gifts out, filled the stockings and ate the cookies for Santa. She even spread a little soot by the fireplace and wrote "Thank you" on the note next to the cookies.
When we came home the look on my son's face was priceless, he thought he knew that Santa was not real, but who put all the presents out? Who filled the stockings and ate the cookies? He believed for one more year and since my daughter was in 1st grade this was a good thing.
We still talk about that night. Nick is 25 now.
Julie
Posted by Staff at 10:05 AM