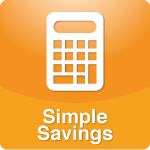 May 2, 201710-Second Recipes: A Tortilla Chip Pairing May Perk Up Your Weekend

(10 seconds each to read and are almost that quick to prepare)
By Lisa Messinger
Food and Cooking at Creators Syndicate


The tortilla chip aisle of the supermarket has never been more crowded. Whether it's using my favorite brand of cheddar tortilla chips with flax seeds and quinoa; a combination including black, green and Kalamata olives; one with chili-lime; or roasted jalapeno, it might just be time for a tortilla chip tasting.

Pair four varieties of chips with your favorite compatible soft drinks, iced teas, beers and wines and first taste plain ones. Have on hand store-bought or homemade dips and toppings and you've got your own truly happy hour going.

There's more good news than just the taste sensations you may discover. If made from whole corn, tortilla chips are a whole grain containing fiber. Since they are a grain, a serving usually also contains about 4 grams of protein, no sugar and is especially filling due to the whole grains and protein. The fat, too, from the fried varieties (seek out those with healthful oils) is part of what makes them satiating, and baked varieties are available as well. All ingredients for possible dips and toppings below are to taste.

Fun fare like this also proves food preparation can be easy, nutritious, inexpensive, fun - and fast. The creative combinations are delicious proof that everyone has time for creating homemade specialties and, more importantly, the healthy family togetherness that goes along with it!

Another benefit: You effortlessly become a better cook, since these are virtually-can't-go-wrong combinations. They can't help but draw "wows" from family members and guests.


"CORN CHOWDER" DIP
Mix well still-semi-crisp cooked corn with diced red and green bell pepper, nonfat sour cream, whipped cream cheese, curry powder and freshly ground black pepper.


"CHILI DOG" DIP
Mix well diced cooked hot dogs or veggie hot dogs, homemade or store-bought cooked chili, grated pepperjack cheese and diced red onions. Serve hot.


SALSA SUPREME
Mix well store-bought or homemade salsa and chutney, sliced scallions and finely diced fresh mango.


PULLED PORK PEP-ME-UPTop with cooked pulled pork that's been combined with barbecue sauce and finely diced dill pickles.


MORE THAN BLACK AND WHITE
Top with homemade or store-bought white bean dip and sprinkle with pitted diced black olives, chopped cilantro and dried cumin.


ENCHILADA CHIPS
Top with cooked homemade or store-bought enchilada sauce, cooked shredded chicken, shredded cheddar cheese and chopped chives. Serve hot.

QUICK TIP OF THE WEEK: Wendy Rowe has seen a lot of skin problems close up. For more than the last 20 years, she's been a celebrity makeup artist and beauty consultant, who can now add cookbook author to her resume. In order to help banish such problems, she wrote Eat Beautiful: Food and Recipes to Nourish Your Skin from the Inside Out. Advice includes tips about: "Spinach (the free-radical fighter whose iron moves your blood, helping to repair your skin cells); chili peppers (the circulation booster famous for its capsaicin, which reduces blood pressure and improves circulation by encouraging blood vessels to relax and dilate, therefore acting as an anti-inflammatory); and natural red wine (the youth potion featuring a powerful anti-ageing antioxidant that slows the growth of acne-causing bacteria...)" She translates information deliciously with recipes for dishes like beet-quinoa burgers, almond milkshakes and no-cook walnut brownies.



Lisa Messinger at Creators Syndicate is a first-place winner in food and nutrition writing from the Association of Food Journalists and the National Council Against Health Fraud and author of seven food books, including the best-selling The Tofu Book: The New American Cuisine with 150 Recipes (Avery/Penguin Putnam) and Turn Your Supermarket into a Health Food Store: The Brand-Name Guide to Shopping for a Better Diet(Pharos/Scripps Howard). She writes two nationally syndicated food and nutrition columns for Creators Syndicate and had been a longtime newspaper food and health section managing editor, as well as managing editor of Gayot/Gault Millau dining review company. Lisa traveled the globe writing about top chefs for Pulitzer Prize-winning Copley News Service and has written about health and nutrition for the Los Angeles Times Syndicate, Reader's Digest, Woman's World and Prevention Magazine Health Books. Permission granted for use on DrLaura.com.
Posted by Staff at 11:27 AM