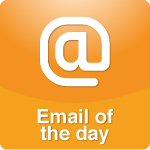 November 18, 2011Homemaking in the 21st Century
Dear Dr. Laura,
This article "Stay-at-home moms: Homemaking in the 21st Century" pretty much sums up my feelings about being a stay at home mom. I love my job and wouldn't trade it, but it is not easy. Bedtime is a great time, because it is the time I can finally relax and get some me time and some hubby time.
When I left my job 3 years ago as I was expecting my first baby, lots of people I worked with told me how much I would miss it. I have not missed it yet, well with the exception of being sick, I miss being able to call in sick. My life is crazy. I usually have toys strewn all over the living room. I have lots of help doing dishes and laundry and sometimes have to fold clothes several times. We don't have many of the luxuries others have, but that doesn't matter.
I can honestly say I Am My Kids' (almost 3yrs old and 18 month old boys) Mom. I am here for them and they know it and that is what matters.
I thought you would enjoy this article as well.
Heidi
Posted by Staff at 2:53 PM