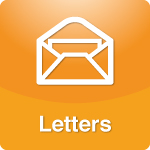 July 30, 2013Will Dad Drink All of It?
Your blog titled, "
My Toddler Won't Share
" reminded me of a really cute daughter story. My daughter was around 5 and we were working with her on sharing. She was such a pleaser that it was often more of an exercise in not sharing too much. She was sitting on the couch by me, her dad, watching the Disney cartoon version of Cinderella for the 400 millionth time, sipping on a can of Grape Crush pop - her mom's favorite. I asked if I could have a sip. Please understand that this little girl was used to seeing me come home, empty two cans of Mt. Dew into a big glass of ice and down that thing in about 15 seconds. Then I'd fill it up again and drink like a normal human. (I shudder to think of this today.)
My daughter got a very sad and worried look on her face, looked at her pop, looked at Dad, looked at the pop and back to Dad and in a very small, concerned and pathetic voice said, "OK, but just a little one." I was so touched (ashamed?) that I could barley touch it to my lips. I do not think that I even got a drop. She was soooo relieved and gave Dad a big kiss on the cheek. Sometimes, we get to be heroes when we least expect it - or perhaps even deserve it.
Thank you for all you do, Dr. Laura. I love your show.
Michael
Posted by Staff at 1:02 PM