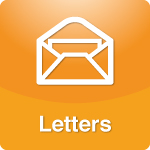 June 19, 2013Feeding Him Like He Deserves
When my husband and I first got married we had some intimacy difficulties. These problems were biological at first but eventually it was just in our heads. One night, as I pestered my grumpy husband about what was wrong, he told me he didn't feel wanted, didn't feel that I was attracted to him. Dr. Laura, this broke my heart. I think my husband is super handsome and sexy, but I had let our struggle get in the way of letting him know that. Luckily, I had already read
The Proper Care and Feeding of Husbands
so I heard his concern and I decided he was not being fed like he deserved.
I now let him know, as frequently as possible, that I am willing to get it on anytime, anywhere. My husband has more propriety than I do, so we haven't consummated any of the dressing rooms, parks or movie theaters that I've suggested, but he knows I am so attracted to him that he can have me any time he wants. When we're out and about and I suggest a good place for us to slip away to he never takes me up on it, but it sure gets him fired up when we get home.
Thank you for your wise counsel. I could have poo-pooed him that night, told him not to be ridiculous and continued on with the weak sex life we had at the time, but I've been listening to you too long to make mistakes like that.
Signed,
Anonymous
Posted by Staff at 11:14 AM