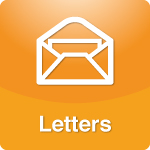 August 10, 2012Look at How Cute He Is! Oh Wait, There's More...
Dr. Laura,
Considering I was 17 when I first saw my husband, my first thought was, "Ooooo, he's cute!"
I had a friend who went to my church and she invited him one day. We got to know one another going to youth group. At the time he was on-again-off-again with another friend of theirs and when we met he was on with her.
I made it known that I thought he was cute and that I liked him, but I wasn't a home wrecker so I decided to just be happy for them.
When they graduated high school (he was a year older than me and went to a different high school) their relationship took a turn for the worse. We went to a Christian youth camp over the summer and I REALLY got to know him. Not once did he ever bad mouth his girlfriend or complain to me about her. The only inappropriate thing he did with me was give me a hug before we departed, which I forced him into! LOL
And then when I got to know him more I noticed how gentlemanly he was. He never made crude or rude comments about women and that was a drastic change of scenery compared to the bozos of my high school.
To this day he's incredibly gentlemanly when it comes to women. I fell in love with him because of it!
Katherine
Posted by Staff at 2:17 PM