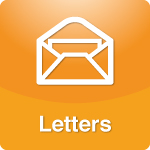 March 13, 2013Narcissism and Parenting
Dr. Laura,
You are right about the absolute selfishness of so many parents. My son is 7 months old and occasionally we attend a group for parents and infants. In light of your commentary on narcissism and the recent caller who wants to "follow her dreams" and screw over her children, I've been listening carefully to others in the infant group.
I've heard comments such as, "Children are resilient. They'll be fine." Really? If they live half the week with Mom and half the week with Dad it doesn't completely and drastically alter their view of trust, family, and security? It's no big deal as opposed to a travesty?
"Oh, you quit your job?" "No, I go back next week. My 7 week old baby will be in day care. I guess if I hate being back, I'll quit." This person became uncomfortable and immediately moved away from me after saying this. I was hoping she'd ask questions about why I made the decision to stay at home and how we manage, but she just avoided me as though she knew she was doing something wrong.
"Yeah, we just met and all of sudden I'm pregnant." All of a sudden? Is that what it's called these days?
It breaks my heart for these babies and children who don't really matter to the people who should be loving and protecting them. Listening to you has helped me to see that our culture is all about what adults WANT and thinking children will fit in somewhere and be just fine. "After all, you've got a life to live. They'll understand." It's a lie.
Thank you for helping me see this clearly.
Michelle
Posted by Staff at 10:00 AM