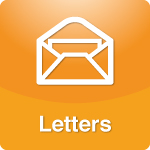 February 2, 2016I Made The Choice...
Dr. Laura,
Sometimes we need to get to a point, that we have had enough. No one can make us do anything unless we willingly choose. It's all about choices.
I am a survivor of a 12 year long domestic violence relationship. In the end he almost killed me. Even still, I felt guilty for leaving. As if somehow I was going to hurt him. Once I was able to let go and come to realization that I was done and I deserved more out of life, I finally stopped looking back. Even after I left, it took a very long time to let go.
Once I let go, I had to forgive. It took me 4 Years to forgive. It's a process and we each have a choice to make. The 1st choice starts within us. It's the choice we make when we have decided enough is enough. Don't forget time is not your friend... we are not getting any younger. Even if you think you have a "safe" plan, I am here to tell you it never happens the way we planned. You need to be more mentally prepared. Prepared to understand it will get worse before it gets better. But 4 years latter, I am here to tell you- I am the best I could ever be, because I made the choice to walk away.
Jill
Have you ever had to make a hard decision? Tell us about it,
by signing up for the FREE Dr. Laura Family and send an email
here
.
Posted by Staff at 10:58 AM