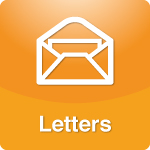 December 6, 2016My Little Entrepreneur


As a child, I was always responsible for cleaning my own room and making my bed. I was also Responsible for dishes once a week, ever since I could remember! We all did what needed to be done.

My child is responsible for his room, care of the cats, helping with the dishes as needed, recycling and he helps with dinner. He does so because it's expected as part of the family, not because it's a punishment or he is rewarded. He choose to take on the duties of dog poop patrol and he does get paid to do that.

He's my "Little Entrepreneur" at 9 years old. He actually asked me to rent him a booth at the mall to sell hot cocoa. :)



How do you instill pride in your kids? Tell us more and Send us an email. Sign up for the FREE Dr. Laura Family and send an email here.
Posted by Staff at 10:58 AM