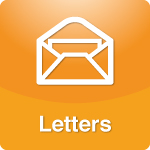 January 20, 2012Taking Advice
I've listen to you every day, for years, sometimes twice a day in case I missed something. I am made fun of by friends and family and it is a running joke when someone has a challenge, they look to me and say "Ask Dr. L."! I am teary- eyed as I write this as I don't think I ever realized how much you have inspired me.
I think of you daily when I feel challenged in my marriage or with the rearing of my children. I am easily overwhelmed and suffer from Crohn's Disease so listening to you has forced me to stop and think before I react.
But most importantly, up until about 5 years ago (I am now 49), I was what you would consider a "weak" person. As a pleaser, I would allow friends and family to intimidate me, take advantage of my lack of being able to say NO when I really wanted to and earn the reputation of the one to go to when needing a good listener. I seemed to be very good at giving advice but not very good at taking my own advice. I was also nicknamed "the enabler". You have given me the strength and courage to stand up for myself, defend myself and take my own advice. I no longer run from confrontation or allow myself to be taken advantage of. I feel so much more confident and strong and only wish I didn't wait so long to take YOUR advice.
I have read your books and give them as gifts, and every single day, when I watch my children leave the house or speak to my son in college on the phone, I tell them I love them and say "NOW...GO DO THE RIGHT THING"! And they have!!
L.
Posted by Staff at 2:03 PM