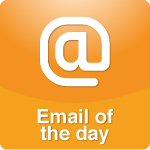 June 4, 2014What Great Memories Stay-at-Home Moms Create
Dear Dr. Laura,
I've been listening to you for many years. I am an avid, ardent fan. I quote you often to my kids... My husband and I have been married 40 years; we were high school sweethearts; have three adult, happily married kids. Between the three families, we have 8 grandchildren from 9-years-old to 6 months with another on the way. All three moms are professionals: a computer scientist, a special education teacher and a program management consultant. All three women are also stay-at-home moms. They take our breath away - they are the absolute exception to most if not all of their peers, and there has never been a moments wavering of any of the three couples as to their resolve to raise their kids. All three families are financially comfortable, but they could be much more comfortable if they had returned to their careers. Our kids choose wisely and treat and are treated kindly, that's for sure. The daily texts, emails and pictures of our grandchildren taking first steps, first baseball games, karate lessons and belts, piling chairs up to the kitchen counter or scaling gates, lining blocks up the back of the family gentle giant mastiff dog, tossing a shoe out an open car window as they run errands, big sister hugging her baby brother... are a dream come true to us grandparents, as the moms nurture, cart around and just have a blast with their kids.
I have to thank you for being the resounding voice in what seems to be an endless wilderness on this issue.
With much gratitude,
Mary Jo
Posted by Staff at 11:47 AM