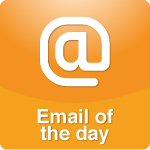 November 8, 2012Middle School Dress: Sending a Message Loud and Clear
We recently moved due to a job transfer. Now my daughters attend a school with a lax dress code. After the third day of asking one of them (who really wasn't dressed appropriately) if she was ready for school, only to have her reply, "Yes," I laid down some ground rules.
Rule for our House: Your school attire sends a message. Your dress will say, "Teacher, I am here to learn." It will not say, "Look, boys, I'm cute!" Nor will it say, "Girls, we shop at the same stores. See, I'm one of you!"
This pretty much eliminates anything flashy, distracting, immodest or sloppy. So far, it's gone well!
When one of my daughters pushes the envelope, I simply raise my eyebrows and say, "What does your attire say today?" No nagging, just reminding!
Brooke
Posted by Staff at 1:04 PM