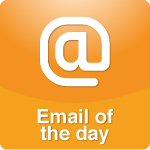 November 1, 2011I Cannot Raise These Boys Into Men By Myself
As I sit in my bedroom surrounded by boxes I am compelled to write you. Had it not been for your sound advice, I would not be moving in 2 short weeks to live near my immediate family. I am a divorced mom of twin 4 year old boys. Three months ago their dad picked up and moved to Las Vegas to chase his gambling addiction (his first love) and is now 3 states away. I know I cannot raise these little boys into men alone and I have no plans of marrying until they are grown.
Last month I decided to drop everything and move to where my family lives. I sold my house in less than 3 weeks on the market and my boss is allowing me to work remotely from home. My brother, brother-in-law, and father are incredibly honored to help me raise these little boys into good, decent men. I am so thankful to the men in my family who are willing to help wipe-up the mess I created. I am also thankful for you who reminds me daily to do the right thing. I did not do the right thing in choosing their father, but I do know that moving to small-town Kansas so my boys can be around some real men and role-models is the right thing.
Thank you,
J.
Posted by Staff at 3:07 PM