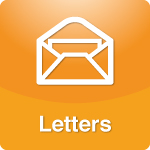 December 21, 2012Celebrating Christmas Eve or Christmas Day
It was December 23rd, 1954. We had just arrived in Santa Ana, California, after spending a year living in "West" Germany, as refugees from what was then, "East" Germany. I was barely 9 years old, but I remember it very clearly. My dad spoke English; my mom and I didn't.
We arrived at my aunt and uncle's apartment, with just a couple of suitcases. We had no money, job, or place to live, yet. We had just been aboard a greyhound bus from New York to California. I was carsick the whole 3 days and never saw any of our new country. I wanted to celebrate on Christmas Eve, as was the tradition in Germany. However, my aunt insisted we celebrate on the 25th. She said, "You're in America now." She even bought me a new red dress for the occasion. So we celebrated on the 25th. It was the first time my mom and her brothers were together in almost 10 years.
That was the only time we celebrated on the 25th. It just didn't seem like Christmas, so ever since, we celebrate on Christmas Eve.
Claudia
Posted by Staff at 11:44 AM