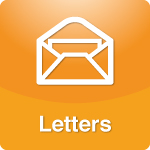 March 22, 2012When Parents Are Bullies
Dear Dr. Laura,
The recent e-mail of the day regarding kids standing up to bullies really struck a nerve today, of all days, as I have just returned from yet another of my kids' soccer tournament. You see, not only am I a soccer mom, but I am also a coach's wife and, in my capacity of ardent team parent and lover of the game, I have gotten a front row seat to the spectacle parents make of themselves on the sidelines. I have witnessed name-calling, screaming, abuse heaped on players, coaches, referees, or other parents.... and we other spectators all shake our heads and say nothing. We do nothing. We allow adults to bully, to belittle, to insult, to abuse kids, sometimes as young as 7.
So, the next time I hear a parent complain about bullying in the school, I will ask if they stand up to the bullies on the sidelines. I will ask what THEY have done to prevent the bullying of younger players. I intend to ask athletic directors, school board members, and school principals what THEY have done to curb the bullying of students by the adults. If adults do not have the courage to protect children, we should not be surprised if the children are too cowardly to stand up to bullying in school. Kids won't do what we tell them, they will do what we show them. I promise you that I will no longer remain passive.
(And just in case you wanted to know, our soccer club parent police each other from the sidelines and do not allow any negative comments. We DID stand up to our OWN bullies and they have learned to keep their mouths shut.)
Fran
Posted by Staff at 7:26 PM