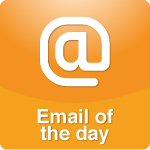 January 14, 2020Working Together

My husband and I opened a restaurant five years ago. This has always been my husband's dream, and when the opportunity arose, we went all in. My husband is Executive Chef. We follow his menus and kitchen mission every day. There are no arguments, rules are followed, and the kitchen is safe, clean and fun. I am also a Cordon Bleu-trained chef, but his 30 years of restaurant experience drive the business. What he says goes. If I disagree, we discuss and adjust. My ideas are never ignored; he uses the ones that fit.
I am the front of house magician. I take his rules and regulations and make sure our staff adheres to them. I make the job fun. I'm also the liaison between the front of house and the back. I never undermine him, and we are a drama-free team. I'm also my husband's girlfriend. Our kids are grown, but we employ high school students part-time who leave us knowing they have the skills to be successful and how to treat other people with respect. We are that silly couple you often talk about. We listen to you often and have taken your wisdom and made it work for our family. When the kids were younger, one of us was always there. They always had love and rules, and they've grown up as strong, moral, well-rounded young adults. Thank you for all the time you give to us to make our lives better. We look to you to entertain and guide us.


Christina
Posted by Staff at 2:01 AM