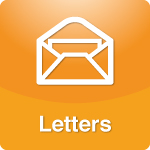 February 8, 2013Help for Families Caring for Senior Parents
Dr. Laura,
I have seen both sides - what works, and what doesn't. One side of my family pushed the care off onto one person. This caused a huge family fallout and led to the declining health of my grandmother. On the other side of my family, they did it well. One sibling lived in the same city as my grandparents and was the primary caregiver. Another sibling bankrolled their care because he could, and the third sibling worked as a "project manager" of their care - arranging care, documents, legal needs, home improvements. This reduced everyone's stress and resulted in great care for my grandparents.
I urge families to look at
www.solvingfamilyconflict.com
if they are having a difficult time working together on their parents' care. And let's all remember that this process isn't about the siblings, it's about their aging loved one. Those hurt feelings may never go away, but for the good of your parents, you must act despite those feelings.
Cat
Posted by Staff at 9:53 AM