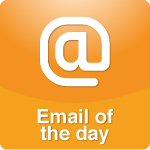 May 9, 2012Driving To and From Work with Your Husband
My husband of 16 years and I work together. I have to admit we have not always been each other's "girlfriend and boyfriend".
Since we've moved 40 minutes away from our work, we try and ride together. We have always made a point of being home when the kids are home, so they have never been in day care. They are now 16 and 12 years old. On our ride home, we both listen to you. It has made us look at our lives in a different light. We've suddenly "found" ourselves again and realize we are not out of the ordinary and we are raising our kids right. We've also started to become each other's boyfriend and girlfriend again. I want to personally thank you for helping us both see this.
We can't wait for our 2:00 PM drive home to the kids and to listen to Dr. Laura. Thank you for being true to your listeners.
Dawn
Posted by Staff at 12:44 PM