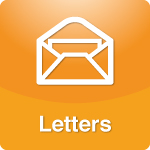 May 21, 2013Keep America Strong
Dear Dr. Laura,
I have been listening to you for many years beginning in Los Angeles in the 1980's and have bought a SiriusXM radio to listen to you as often as possible. Today I was able to listen to most of your show and I was surprised that most of the callers were dealing with a wuss factor/momma's boy syndrome. What is happening to our society that we cannot speak up for good, right, and common sense? I am 72 and I don't remember very many people who could be intimidated. What happened to strength of character? We were taught to be polite and nice, but we were also left to fight our own battles with bullying and nasty attitudes. No one stepped in to rescue us in those situations. We learned to stick up for ourselves, friends, and family members even if it meant a bloody nose or some bruises. Nowadays we "don't want to offend, cause hurt feelings, or make someone feel bad" even if they deserve it for bad behavior. I feel this has made everyone afraid to speak up lest we hurt someone's feelings or seem intolerant.
Keep up your anti-wuss campaign to keep America strong.
A listener in South Dakota,
Lelia
Posted by Staff at 11:53 AM