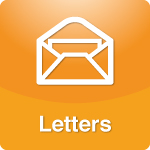 February 9, 2012Why Don't Wives Listen?
Regarding your YouTube video entitled: Helping with His "Honey-Do" List… as usual, I loved your answer to this woman. I remember several times where my wife would ask "What can I get you for Valentine's Day (birthday or whatever)?" When she had over $12,000 in credit card debt, I suggested she not spend any money on me, but either "surprise me with lovemaking or put an extra payment on your debt, maybe what you were going to spend on my gift," which would have please me.
Sadly, she did neither. She bought me a nice expensive gift. I really would have preferred making love first or the extra payment on her debt second. This indicated to me she really just keeps me around for company and doesn't care what I want.
Sign me: "Not feeling the love."
Posted by Staff at 3:27 PM