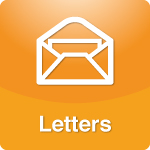 September 20, 2016Remembering Those We Lost

Dr. Laura,

I just listened to you give advice to a woman who had watched her mother pass and she couldn't get the image out of her head. I encourage you to listen to a song from a show called Elegies. The song is called Goodbye/Boom boom. Click here to listen to the song.

Its about someone who knew they were going to die. Its a beautiful and sad song but I think of it often when someone passes, especially my mom who died in 2001. I had been sitting vigil and stepped out for a bit. While I was gone, she passed away. I felt guilty about not being there. As time has passed, I feel that my mom left on her time and did not want me to see her go.

We were very close and it was her final "gift" to me and my way of rationalizing the situation. In other words she was saying to me, "You have been there for me always and I couldn't bear for you to see me die." The chorus from the song is, "The living is the prize, the ending's not the story."

Best to you always!

Tracy



What song brings you back in your memories? Send us an email and tell us, by signing up for the FREE Dr. Laura Family and send an email here.
Posted by Staff at 10:58 AM