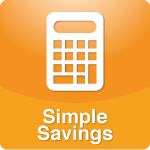 April 12, 201710-Second Recipes: Give Yourself a 'Shot' of Good Nutrition

(10 seconds each to read and are almost that quick to prepare)
By Lisa Messinger
Food and Cooking at Creators Syndicate


Even if you don't drink alcohol, perhaps you should add a few shot glasses to your cupboards. I prefer my "shots" that way - in the form of juices, herbs and other nutritional powerhouses.

Many fresh juice bars and coffeehouses appropriated the term in the last decade, offering shots of energized additions like wheatgrass juice and coconut water. I look forward to my homemade shots every day, which in addition to the vitamins I take, seem to match the popular view of possibly boosting immunity.

What they also have is built-in portion control. Those of us watching our weight and intake of added and/or natural sugar know that fresh fruit is recommended and that, when the juice is enjoyed, being aware of portion size is recommended. I down a shot glass of orange juice every morning along with a small bite of candied ginger, another go-to for those who have learned about possible immunity boosting. A morsel is better than a handful of this sugar-covered goodie and still a lot more decadent and quick as a treat than peeling and chopping fresh ginger, which I sometimes include in smoothies and vegetable sautees.

Following are a few other ideas to boost your repertoire of shots. All ingredients are to taste and can fill a shot glass or a mini paper cup about one-half to three-quarters full.

Fun fare like this also proves food preparation can be easy, nutritious, inexpensive, fun - and fast. The creative combinations are delicious proof that everyone has time for creating homemade specialties and, more importantly, the healthy family togetherness that goes along with it!

Another benefit: You effortlessly become a better cook, since these are virtually-can't-go-wrong combinations. They can't help but draw "wows" from family members and guests.

QUICK TIP OF THE WEEK: As you tuck away your leftovers in Tupperware or other such plastic containers, did you ever think there might be intrigue and glamour in their backstory? Brownie Wise was proof that there was more to the dishes than met the eye. She was by far the top salesperson of Earl Tupper, the founder of Tupperware. She started as a secretary and divorced mother and went from rags to riches to almost rags again. Her story is chronicled in Life of the Party: The Remarkable Story of How Brownie Wise Built, and Lost, a Tupperware Party Empire by Bob Kealing, which has been eyed as a possible film role by Sandra Bullock. Wise's charisma, spunk - including often putting Tupper in his place - and natural business acumen are credited with her quick rise in the 1950s, when she headed sales and grew the number of dealers from almost nothing to 10,000. That same charisma was partially behind Wise's decline, which is part of what makes this a fascinating story.



Lisa Messinger at Creators Syndicate is a first-place winner in food and nutrition writing from the Association of Food Journalists and the National Council Against Health Fraud and author of seven food books, including the best-selling The Tofu Book: The New American Cuisine with 150 Recipes (Avery/Penguin Putnam) and Turn Your Supermarket into a Health Food Store: The Brand-Name Guide to Shopping for a Better Diet(Pharos/Scripps Howard). She writes two nationally syndicated food and nutrition columns for Creators Syndicate and had been a longtime newspaper food and health section managing editor, as well as managing editor of Gayot/Gault Millau dining review company. Lisa traveled the globe writing about top chefs for Pulitzer Prize-winning Copley News Service and has written about health and nutrition for the Los Angeles Times Syndicate, Reader's Digest, Woman's World and Prevention Magazine Health Books. Permission granted for use on DrLaura.com.
Posted by Staff at 12:27 PM