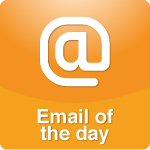 June 26, 2012Take Time to Smell The...
I realized at about the age of 40 that time seemed to be slipping away, and my memory of my years with my sweet family seemed fuzzy, like I wasn't really there! I think maybe I often wasn't, because I was too busy worrying about or planning the future (whether 1 year or 5 minutes into the future) and often wasn't fully, mentally with those I love.
Though the expression "live in the moment" sometimes seems trite, when I feel the feeling of "it's slipping away," the quickest way I am able to fully enter the moment is to breathe in deeply and smell. I do this often at the end of a happy day when I put my daughter to bed. She's almost fully grown, but she has autism, so it is still a "mommy/daddy/daughter" sweet, happy routine. When I kiss her goodnight, I put my nose in the crook of her neck or in her hair and sniff deeply. And boy, even if she's a little clammy from a long, busy day, it is one of the most delightful smells that pulls me deeply into the emotion of my deep love for her.
I often do this at night when I go to bed, too. My husband is almost always sound asleep before I am, so while trying to get comfortable, I put my nose into the crook of his neck or his hair and take a deep whiff. It's amazing the depth of emotion that enters my brain, heart and whole body with that fragrance. It's like every memory we ever shared is in the smell of him. So I often think with a smile to myself, 'Never mind taking time to smell the roses--take time to smell the people you love.'
Nanette
Posted by Staff at 1:54 PM