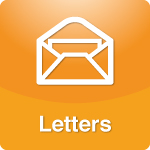 November 6, 2014Our Son Chose Homeschooling
We started home schooling our son last year when he was in 9th grade. He is in 10th right now. We gave him the option and he chose to homeschool. In middle school, there was a boy that would hump him at his locker. We tried to help him by telling him to wait until the boy was gone but it became a real issue, because then our son was late for class.
Finally we went to the principal. She moved the other boy to a different locker. Since his mother was a teacher in the school district, she took up the cause to make school as uncomfortable as possible for our son. She would talk badly about our son to other people and teachers. Our son is good student but always needed extra help with math. His father would spend several hours almost every night helping him with math. In 8th grade, at the parent teacher conference the math teacher told us to stop helping our son with math. She couldn't tell what he was struggling with so we were supposed to let him fail.
When our son chose homeschooling, it was a relief. The bully at school has found other kids at school to torment. He actually stalks kids he is obsessed with. Our son has a school schedule at home so is at his desk at 8am but there is no rushing in the morning, there is no "come on", "come on". We actually know what he is learning and what is being taught. He also works part-time in the afternoon so he does school work in the morning then goes to a job he really enjoys. He is not only learning school work but he is learning about life and work. We believe he will be more prepared for college then his friends going to the public school. He has to figure out a schedule to get everything done and he knows the consequences if he does not.
Posted by Staff at 10:58 AM