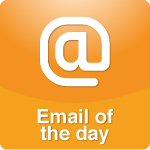 January 30, 2017Changing The World
Dr. Laura:
I am not a glossy-eyed fan. Your work is incredibly valuable, your character is admirable, but I also know you're human, and I don't have you on a pedestal. I know you make mistakes and that you hurt and suffer like the rest of us. I know we might easily disagree on small points of human conversation in person, as do even the best of friends. But I know you understand my pain and loneliness as a widow. I know that you helped me make my relationship with my dearly beloved husband better than it ever was for as long as we had (which was nowhere near long enough). I am only 51 years old, and I hear many young women accepting your advice and trying to change. They need to listen, because they are the future.
Recently, while driving with my adult daughter, I asked if she wanted to listen to Dr. Laura or to me during our drive. The joke was that there was no difference according to her! Thankfully, she gets it - thank you!
We are called to change the part of the world where we are put, even though we want to change all of it and cannot. You have done that. May you have many more years on the air. We need you.
Annette
Posted by Staff at 10:59 AM