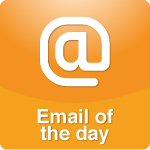 April 27, 2016Little 'Lightbulb' Moments
Dear Dr. Laura:
At 26 years old, I started to freak out because I thought I had to be on a certain timeline for marriage and motherhood in order to be a real woman. I had a boyfriend, but I'm glad I stepped on the brakes after listening to you.
A year later, he and I are still together, living separately and truly getting to know each other deeply. We've discussed what our parenting and disciplinary styles would be when that time comes. We discuss finances, life goals and have a "relationship check-up" once a month to see if anything has changed or if we have any concerns with each other. It's very rewarding to know we've covered all the potential struggles or issues we can think of and have "worked them out" (at least in our conversations).
I found that he even respects me more because of the way we are behaving, and he's told me he's motivated knowing he will be the one to put a ring on my finger and then live together in a real home. And I, in turn, respect him for being the man he is and who is continuing to become.
Thanks for all your wisdom, as well as the jaw-dropping comments, the laughs and all those little "lightbulb" moments.
Frederica
Posted by Staff at 10:59 AM