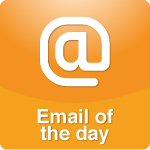 February 1, 2012No Longer Whining and Disappointed
I called you several months ago wanting to know how to make my husband understand I am too much of a scaredy-cat to watch scary movies. You suggested I propose some war movies to watch and get the popcorn ready. But the phrase you said that helped me the most was: "You're trying to make him see out of your eyeballs - and you won't be able to do that."
I am now much better at simply stating what I will not watch and suggesting an alternative - WITHOUT the whining and disappointment of him "not understanding me" ("me" having had too much emphasis in my mind before!).
Last night he found a movie called "Warrior" and after seeing it had really good reviews, I was okay with it. I wasn't afraid of being scared by it - but a movie about cage fighting has never been on my top 10 list. It's definitely got "mixed martial arts" as the primary vehicle for the plot - but the story itself is about love, forgiveness, family, and men being manly in the most noble of ways. Let's just say the action sequences had us both on the edge of our seats, the genuine humor cracked us up when we needed it, and the emotional story and fantastic acting had us both in tears by the uplifting ending.
Thank you for your wisdom, heart and humor!
Annie
P.S. We also got an alarm system which has helped with my "scaredy cat-ness," too
P.P.S Here is a spot-on review of the movie in case you are interested.
Posted by Staff at 3:14 PM