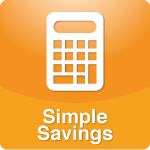 March 8, 201710-Second Recipes: Melt Your Way to Mouthwatering Sandwiches

(10 seconds each to read and are almost that quick to prepare)
By Lisa Messinger
Food and Cooking at Creators Syndicate

If you are in a place where the snow isn't melting yet outdoors, to take refuge from the cold, you might just want to get toasty and "melt" indoors. Patty melts aren't just longtime diner dishes but can be easily dished up at home, as can many vibrant variations. Perfecting your melting is a fun and easy way to warm up this winter.

The Melt, a chain with outlets in California, Colorado, and Texas, for instance, showed how thoughtful tweaks could improve the all-time favorite. Their patty melt recently got upgraded to a mix of top-shelf Angus and Wagyu beef, caramelized onions (rather than just grilled), a combination of provolone and Swiss cheeses and spicy mustard on artisan bread.

Besides emulating patty melts like that at home, use its components as a blueprint for planning your own masterpieces, like those that fill out the remainder of the menu at The Melt and the nation's other melt-themed bistros. Here are some that I've come up with at home, which fit the bill on blustery days:

Use a skillet or grill pan in which you've carefully melted enough butter to grill both butter-brushed sides of the sandwich until the bread is browned and toasty, the pre-cooked fillings hot and the cheese melted. All ingredients are to taste.

Fun fare like this also proves food preparation can be easy, nutritious, inexpensive, fun - and fast. The creative combinations are delicious proof that everyone has time for creating homemade specialties and, more importantly, the healthy family togetherness that goes along with it!

Another benefit: You effortlessly become a better cook, since these are virtually-can't-go-wrong combinations. They can't help but draw "wows" from family members and guests.


BREAKFAST MELT
Prior to grilling sandwich as indicated above: Spread the inside of two toaster or homemade waffles with thin layers of strawberry jam and cream cheese. Layer one of two waffles, both of whose outsides have been brushed with a butter-cinnamon mixture, with a small amount of hash browns that have been prepared with grilled onions and a precooked breakfast sausage patty before closing the sandwich with the other waffle.


RAINBOW MELT
Prior to grilling sandwich as indicated above: Grill rings of red, green and yellow bell pepper until just beginning to blacken. Let cool enough to handle. Spread one of two outer butter-brushed slices of pumpernickel bread on the insides with a thin layer of store-bought or homemade pesto and the other slice with a thin layer of red-orange port wine cheese, and stack the first one with a thick cooked piece of pink salmon (or flaked canned salmon), multicolored bell pepper rings and Swiss cheese before closing the sandwich with the other piece of pumpernickel bread.


PIZZA MELT
Prior to grilling sandwich as indicated above: Use two slices of leftover store-bought or homemade pepperoni pizza as the two pieces of bread for a "sandwich," brushing the outer crusts with butter mixed with crushed garlic. Before closing the sandwich, layer the pepperoni side of one slice with very thin slices of sauteed eggplant.


DESSERT MELT
Prior to grilling sandwich as indicated above: Spread insides of a croissant that is three-quarters split with thin layers of chocolate sauce and ricotta cheese that you've sweetened by mixing in a small amount of sugar or stevia. Layer in a small mixture of banana and strawberry slices that you've caramelized.

QUICK TIP OF THE WEEK: There are some cookbooks that never get dusty, but do get dog-eared. Marjorie Druker and Clara Silverstein's 2007 New England Soup Factory Cookbook fits that bill. Although the selection of more than 100 recipes for "fine soups" from this fine eatery could fill one's calendar splendidly all year long, winter - whether you spend it in a warm climate or bundled up by a fireplace as you watch it snow outside - is the season when it's most appreciated. Druker, who created the original menu for the Boston Chicken chain, notes that her main talent has always been turning people's favorite ingredients into soups. Standouts include: Sweet potato and corn chowder; pumpkin, lobster and ginger soup; and apple, onion and cheddar soup. Hearty sandwich and salad recipes also make a splash.



Lisa Messinger at Creators Syndicate is a first-place winner in food and nutrition writing from the Association of Food Journalists and the National Council Against Health Fraud and author of seven food books, including the best-selling The Tofu Book: The New American Cuisine with 150 Recipes (Avery/Penguin Putnam) and Turn Your Supermarket into a Health Food Store: The Brand-Name Guide to Shopping for a Better Diet(Pharos/Scripps Howard). She writes two nationally syndicated food and nutrition columns for Creators Syndicate and had been a longtime newspaper food and health section managing editor, as well as managing editor of Gayot/Gault Millau dining review company. Lisa traveled the globe writing about top chefs for Pulitzer Prize-winning Copley News Service and has written about health and nutrition for the Los Angeles Times Syndicate, Reader's Digest, Woman's World and Prevention Magazine Health Books. Permission granted for use on DrLaura.com.
Posted by Staff at 2:38 PM