July 27, 2010Tip of the Week: January 6th, 2006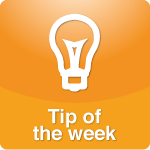 The Future of Parenting
Five Key Trends in the Future of Parenting
By Caron B. Goode
www.acpi.com
The future is uncertain. So is the future of parenting. The aftermath of disasters such as 9/11 and Hurricane Katrina has cast a shadow of doubt over our lives. This pervasive sense of insecurity and vulnerability has prompted many people to reevaluate and reclaim what is most important to them#151;their families. We instinctively reach out to our families for comfort. But is it possible to give that feeling roots? Is it possible for parents to give their children a sense of strength, security, and faith in the future?
According to Caron B. Goode, director of the Academy for Coaching Parents International, it is not only possible, it is imperative.
Five Key Trends in the Future of Parenting
Family First. Although statistics indicate a 10% increase in the number of stay at home parents, the majority of children today are raised in families where both parents work. While economic pressures make this situation hard to escape, parents have begun to give voice to their desire to put family first. According to a 2004 study by the Families and Work Institute, parents are starting to say no to overtime and yes to family time. In fact, a recent survey found that among working fathers between the ages of 22-37, 52% have no interest in taking on more job responsibility, as compared to 68% in 1992.


Fostering Resiliency. While parents may have never considered fostering resiliency in their children before, they do now. Resiliency is the ability to navigate stressors, major or minor, and then return to the business of living. Studies have shown that children who have close, supportive families and caregivers are more apt to deal with stress or trauma in a positive manner than those who do not. Having supportive, sensitive, and responsible parents helps ensure that children are equipped to handle life's stressors, now and in the future.


Raising Compassionate Children. More and more, parents are concerning themselves with raising compassionate children. As borders blur and the global community expands, parents feel it is important for their children to be understanding, empathic, and willing to help a neighbor in need. To be compassionate, one must first be capable of identifying with another, which is best taught by example. Parents who treat their children with kindness and respect, will see those same children treating others in kind. By nature, children are caring and compassionate creatures, but it is up to parents to nurture their altruistic behavior.


Finding Faith. Increasingly, parents are becoming interested in helping their children develop a spiritual base. A growing number of parents are turning to spirituality, whether it is religious, iconic or mystic in nature, to help them navigate rough terrain and master the uncertainty that inevitably visits every life. Teaching children to believe in something greater than oneself fosters a sense of community and reinforces the tenets of tolerance on many levels. The very nature of spirituality shows children that no one person is more important than another. It illustrates that we are, in fact, all part of a greater whole, and that this whole can be a powerful source of strength and a vital instrument for change.


Reducing Stress. Today many adults and children suffer with chronic stress which has been linked to a number of physical conditions such as depression, heart disease, and diabetes. In addition to the adverse health consequences, overexposure to stress may, in part, inhibit the development of healthy resilience. Scientists believe that our ability to manage stress is formed in childhood through a combination of genes and experience. Everyone must learn to deal with stress, and to a degree stress is necessary to a healthy, productive life. This generation of families is aware of this fact, but they are also starting to say enough is enough. Mothers and fathers are beginning to recognize that they can't nor do they want to do it all. Parents are spending less time on the things they feel they must do, and making room for the things they want to do, like spend time with their family. They are starting to insist that their children assume responsibility within the family, which in turn is helping their children learn how to manage time, become part of a whole, and develop a strong sense of community. They are also starting to replace the propensity to over schedule their children and acknowledging that kids need time to be kids. This shift in attitude is leading to a less stressful existence, and is putting the emphasis back on the family functioning as a unit.
Dr. Caron Goode is a parenting expert and the director of the Academy of Parent Coaching International. The Academy offers a parent coaching certification program for individuals interested in helping families nurture and grow their children. For more information, visit
www.acpi.biz
Receive a free online parenting magazine, visit
www.InspiredParenting
.net. Permission granted for use on DrLaura.com.
Posted by Staff at 7:23 PM