July 27, 2010Tip of the Week: January 29th, 2006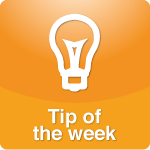 10 Reasons Why You Should Become A Virtual Assistant This Year
By Liz Folger, Work-at-Home Mom Expert
First of all, what is a virtual assistant (VA)? I like to explain it as a word processor gone wild. A VA is someone who works with clients, providing them with top quality support services without having to be physically present at a clients office. VA services are becoming more and more popular thanks to today's technology such as email, the Internet, online instant messaging, fax, phone, and overnight delivery. Gone are the days of offices needing their support staff in the same building.
If you have a secretarial background or other support staff expertise and a love for computers and all the technology it offers, then here are ten very good reasons why you should start your own VA business this year.
Make An Income You Can Live On

It was reported by virtual assistant trade organizations that the average full-time VA working in the US would gross about $39,452 annually. Now that isn't a bad income! That is the type of money you can live on, even if you are a single mom.


The Need For VA's Is Only Going To Get Greater

According to the George Washington University forecast of emerging technology, Virtual Assisting will become a $130 Billion Industry by 2008. Thanks to our growing technology, and the fact that it's easier to just source out work to a VA due to the fact that a business doesn't have to pay for any benefits when they out-source, this type of service will only get bigger and more in demand.


Are you feeling unfulfilled, unchallenged, and unmotivated? Is your current corporate job beginning to feel like a real drag?

Are you dreading getting dressed up, driving your commute to work, and working with a boss who is ungrateful and unappreciative? Do you love some parts of your job and despise other parts and wish you could do the parts you love more? Then becoming a VA might be something you need to look into.


Want to continue your professional working life without having to leave home? Want the flexibility to work from home and have a better balance between work and life?

Maybe you're thinking of having kids, or have had your first baby. You so want to continue your career, but you also want to spend more time with your children. Take a good hard look at the world of a VA. This type of home business will continue to give you the satisfaction of a career, while also offering you the ability to be there for your kids doctor appointments, their first step, school field trips, and running them around to after school events.


Gain the ability to work with people you want to work with.

Do you tend to click with certain types of people more than others? With a VA business, you can decide who you want your clients to be. Authors, salespeople, consultants, coaches, executives, entrepreneurs, and small business owners are just a few of the types of people you could work with.


The ability to do more than just one thing.

Looking for a little variety in your business? Don't want to get stuck doing the same thing over and over again? Here is a list of just some of the things you can do as a VA.

Administration
Writing services (technical or creative)
Business/employee communications
Proofreading and editing, research (online or traditional)
Word-processing
Spreadsheets
Data entry
Database management
Message management
Scheduling
Bill paying
Simple website design
Newsletter distribution
Bulk mailing
Reminder services
Event planning
Special projects
Concierge services
Secretarial services
Research
Data processing/data management
Desktop publishing
Transcription services
Mail and email services
Telephone/fax services
Internet services
Bookkeeping
Purchasing services
Writing/editing services
Marketing services
Personal services
Santa letters
Proposal Writer


The ability to Niche yourself.

Choose just a few of the ideas above and take it one step further. Niche yourself. You might already possess knowledge in a certain area. You can contact those businesses you are already familiar with and work with them. Maybe in the past you had worked as support staff for a marketing company. If marketing is your thing, you can let businesses know that you can not only be their VA and take care of all their typing and database applications, but that you can also use your expertise to help them market their business.


Use the equipment you already have.

If you're reading this article, then there's a good chance you already have a computer, a printer, and fax capabilities. Why not start putting that equipment to good use and make some money?


The choice between working full-time or part-time.

Maybe you don't want to work full time, but you need to do something to call your own. That's great! You'll be your own boss; you can decide how much or how little you want to work.


Being able to say you love the way you make money.

If just the thought of working with your computer and current technology makes you giddy, why not make money doing something you love? Grab hold of the opportunity to make as much money as you'd like and the ability to work from your home. You have the opportunity to decide who you want to work with, the type of work you want to do or not do, and your niche area. If this sounds like the perfect opportunity for you visit *** to learn more about starting your own Virtual Assistant Business.
For More information on starting your own Virtual Assistant business visit:
www.bizymoms.com/cart/careers/va_kit.html
Liz Folger is the founder of
www.bizymoms.com
. Bizymoms.com is the leading online resource for work-from-home ideas. The site offers home-based business start-up kits, online classes, e-books, chats and enthusiastic support for moms who want to have it all - a family and a career. Visit a href="http://www.bizymoms.com" target="_blank">www.bizymoms.com for more information.
* The author gives permission for the use of this article on DrLaura.com
Posted by Staff at 7:22 PM