July 27, 2010Tip of the Week: November 19th, 2005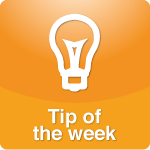 The Great Crib Escape
By Armin Brott
www.mrdad.com
Dear Mr. Dad: My year-old child has begun to climb out of the crib at night. How do I keep her safe?
A: Start by thinking about her environment in larger and larger circles, from the crib to the door. First, the crib. There get rid of all those bumpers (those oh-so-cute fabric pads that used to protect your baby from banging her head against the inside of the crib). Bumpers make great stepping stones for climbers. Also, take all those big stuffed animals, pillows, and heavy comforters out of the crib. These items were dangerous as suffocation hazards when your baby was small. Now that she's bigger, they're tickets to freedom.
Start by explaining to your child that this is her very own, safe, special bed, and that she can sleep there all night, just like Mommy and Daddy do in their bed. Then, if you haven't done it already, adjust the crib's mattress so it's at the setting closest to the floor. If the lower mattress and lack of climbing materials still don't prevent escape, you have a few options.
You might consider buying one of the commercially available safety nets that fit over the top of the crib like a large dome. These nets always seem a little like you're imprisoning your child, but they're a temporary solution (they're also excellent for keeping roaming pets out of the crib).
If safety nets aren't your style, consider installing a gate across her doorway or using a doorknob safety cover that your child won't be able to open. If you go this route, though, be absolutely sure that your child's room is completely childproofed.
As your child approaches two, she'll begin associating climbing and jumping with the possibility of falling, and may become more cautious on her own. You can help the process along by reminding her#151;'Remember how you fell down and bumped your head and cried?"
Whatever you do, don't just give up and put pillows around the crib, as some people do. Because pillows can shift around and expose the bare floor, this is not a good long-term solution.
The next step is a "big girl bed," which can be a mattress on the floor or a twin bed. The twin bed should be pushed against the wall, with a bed rail on the outside. This all applies until it is time for potty learning, when the world gets even bigger!
Armin Brott, hailed by
Time
as 'the superdad's superdad, has written or co-written six critically acclaimed books on fatherhood, including the newly released second edition of
Fathering Your Toddler: A Dad's Guide to the Second and Third Years
. His articles have appeared in The
New York Times Magazine, Newsweek, American Baby, Parenting, Child, Men's Health, The Washington Post
among others. Armin is an experienced radio and TV guest, and has appeared on
Today, CBS Overnight, Fox News
, and
Politically Incorrect
. He's the host of 'Positive Parenting, a weekly radio program in the San Francisco Bay Area. Visit Armin at
www.mrdad.com
. Permission granted for use on DrLaura.com.
Posted by Staff at 7:22 PM