July 27, 2010Tip of the Week: September 18th, 2005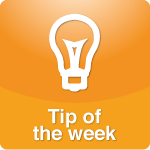 Fears Of A Clown
by Bob Schwartz
There are certain words spoken by a child that can send a shiver of panic through every parental nerve ending. I've discovered that the words causing the greatest consternation were not "Don't worry, the tattoos can always be removed with a laser" or "Can you believe putting in six eyebrow rings barely hurt?"
Rather, the words which sent me quickly into a panic attack were, "My Gymbo's gone!"
Most children, sometime in their early bedtime careers, take a liking to sleeping with a stuffed animal, cuddly clown, small blanket or even something out of the ordinary like one of my children's predilection for nightly embracing a deck of
Rugrats Uno
cards. Don't ask.
Our son fell into the clown category, and while putting him to bed one night during a family vacation in Canada, we discovered the terrifying experience of finding that his Gymbo the clown was gone. Vanished. Without even a trace of stuffing left behind or a crayon scribbled note.
After ransacking the room and coming up Gymboless, it was clear that he was most likely the victim of an involuntary dollnapping. We concluded he must have been inadvertently scooped up with the sheets that day by the hotel staff. Poor little Gymbo was lying innocently on the bed one minute and then, suddenly, his world was torn asunder with the disengagement of a fitted sheet.
Apparently, he was abruptly wrapped up in the bed linen and tossed down that dark and seemingly never-ending chute to the basement laundry facility. He went from his sheltered suburban upbringing, to being quickly exposed to the giant underbelly of a hotel building. He was naively left to wonder what he'd done to be cast aside and jettisoned into the dungeon of the sheet and pillow case world he was then forced to call home.
The immediate focus was damage control by one parent and Gymbo retrieval by the other. As our son broke out into hysterics, he made it painfully clear that no Gymbo for him meant no sleep. For everyone. And after a long day of nonstop vacationing movement, no sleep was simply an untenable concept for me.
My wife quickly got connected to the hotel laundry room and explained the dire circumstances. She was advised that they'd not seen him yet, but amazingly, they requested she provide them a description of the victim.
This caused us to immediately wonder just how many stuffed dolls they had lying in that basement. Was there some international black market for stuffed cuddly things going on down there? I grabbed the phone and interjected that we'd be able to pick him out of a lineup, so please just let us know how many cotton clowns they'd seen recently. Or perhaps they'd like us to come down and do a composite watercolor painting for them.
I handed the phone back to my wife who patiently provided the laundry staff the unmistakable physical characteristics of a stuffed blue and yellow clown #151; a missing button on his body-hugging suspenders, frizzy red hair, a frayed right leg, about twelve inches long, a bow tie, and with an unwavering cat that ate the canary smile on his face. I felt very confident they wouldn't confuse him with a mattress pad.
As we anxiously paced back and forth, the phone finally rang. In a thick French Canadian accent, the unemotional voice said, "Vee have located your clown."
The words, spoken so solemnly yet somewhat muffled, forced me to become fearful they would next demand a ransom? Or, worse yet, advise us that after a violent fifty-minute foray in the tumble dryer his arm was hanging by a thread?
My wife and I were so thankful that Gymbo was soon delivered to our door in one piece and wearing that same cockeyed grin, but to me, he had a little shell-shocked look. I could only think of the horrors he must have seen down below, tossed in amongst the giant spinning washer along with stained tablecloths and thrown about in the whirling dryers with a bath towel pressed against his face.
We could only hope that the familiar rhythmic breathing of his sleeping owner in the footed pajamas would soon erase the memories of his emotionally charged excursion into the outside world.
We did learn to avoid any unchaperoned Gymbo excursions in the future by tying one end of a shoelace around his waist and the other end around the bedpost each morning. I know that doesn't necessarily look all that loving, but hey, he never stops smiling. And it does eliminate one potential for bedtime parental panic.
Once was enough #151; for all of us.
Permission granted for use on DrLaura.com
Posted by Staff at 7:22 PM