July 27, 2010Tip of the Week: September 20th, 2009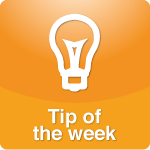 Fire Season is Here:
Is it Time to Evacuate?
By Larry Koman
www.disasters911.com
On August 30th, 2009, 5 people were stranded in the Station Fire area in Los Angeles after they refused to obey an evacuation order. The Sheriff Helicopter was unable to reach them to pull them out before fire roared through the cannon. This could happen to you. It's the California Fire Season, and if you think it's over, guess again. The Santa Anna winds normally start toward the end of September and can go on into November. With not much rain last year and a long hot summer, thousands of acres are potential infernos. These people were eventually rescued at after the fire passed and other resources were diverted for their recovery but others may not be so lucky.
So, what should you do if you're told to evacuate? The answer is simple. GET OUT! If you disobey an evacuation order and get stranded, you unnecessarily put a lot of Firefighters lives at risk and there is no guarantee that they will be able to rescue you. Your family can replace things. They can build a new home; get a new car, by new furniture. They can't replace you.
We all understand the desire to defend your property. But when an evacuation order is given for your neighborhood, you need to pack up and get out. Take only what you can reasonably and safely transport. Focus on pictures, important documents, i.e. birth certificates, social security cards, marriage licenses, deeds, etc. Take clothes for all family members for at least several days. Take medications for anyone in the family that needs them. Take personal care items such as toothbrushes, hair and shaving supplies etc. Take any mementos that cannot be replaced. Don't forget the family pets and their food. Dogs and cats may be hiding from the smoke, heat, and noise. Look for your pets where they might hide. If you can't find them and have to leave, leave them food and water where they would look for it.
The Fire Management people will do everything they can to protect your home but if they have to dedicate resources to finding people that violated the evacuation order; it takes away from other firefighting efforts that may help protect homes. Yes, you may lose your home. The weight of that is enormous but we have to think in terms of survival and recovery. Make sure your family is safe. Make sure your kids know what's going on and what is being done. Try to be strong for them. If you are upset and worried, they will be upset and worried. If you are strong and courageous, they will be too.
Here are some things you can be doing during the long hours of waiting and not knowing.
Get to shelter. If you can, you should get to a hotel or family or friends house. Reduce the demand on emergency shelters.
Check in regularly with the Command Post for your area for updates and announcements
If you have a list of you're the contents in your home, review it and make sure it's up to date. If you don't have a list, sit down and start making one. This can be a good family project.
Contact your insurance company. If you have a local agent, let them know where you are and what the status of your home is. There should be some provision for helping you with the extra expenses associated with being barred from your home.
Care for your family. This is a horrific time for all of your family, especially kids and pets. Take time to comfort them and insure that they are dealing with the crisis
Don't be a statistic. Be prepared. If a fire looks like it might impact you, get a head start. Be prepared to go and be safe until it's time to go home.
Larry Koman is a Certified Property and Casualty Underwriter and a Licensed California General Contractor with more than 20 years experience inspecting and rebuilding homes damaged by fire, earthquake, and other disasters. For more information visit
www.disasters911.com
. Permission granted for use on DrLaura.com.
Posted by Staff at 7:21 PM