July 27, 2010Tip of the Week: May 8th, 2009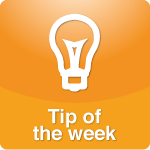 Our Kids Love Being The Water. How Can We Make It Safe?
Armin Brott
Dear Mr. Dad: My kids, who are 3 and 5, absolutely love being in the water#151;swimming, boating, floating, soaking. And with summer just around the corner, I know they're itching to get into their swimsuits. What can we do to make sure our house is as safe as possible?
A:
Any activity in or around the water, whether it's swimming, water skiing, or even wading, can be a huge amount of fun for little kids. But activities like these are potentially dangerous too, especially for kids.
The U.S. Consumer Product Safety Commission estimates that 350 children under five years of age drown each year in swimming pools, many at their own homes. Another 2,600 children under age five are treated in hospital emergency rooms each year following some kind of submersion incident. Sometimes the result is permanent brain damage.
There's no way to make the water 100% safe for small children, but there are some steps you can take to significantly reduce the risks. Let's start with a few general rules:
Watch your kids (and everyone else's) closely when they're playing near any unfenced water-filled area.
Never allow them into the water or into a boat without a life preserver. Life preservers should have a floatation collar to keep the head upright and the face out of the water.
Learn CPR (Cardio Pulmonary Resuscitation) and know how to get emergency help.
Anytime you're around water, whether it's the bathroom, a swimming pool, a spa, a hot tub, or even a big puddle, always stay within an arm's length from the child. The water does NOT need to be deep for a child to be able to drown in it.
Bathrooms
Don't leave your bathroom door open if your child is old enough to stroll in by himself. If possible, lock the door from the outside so it can't be opened by a child.
If you have a baby who can't sit by herself, make sure you have a supporting ring device for your tub. But even with a ring, NEVER leave your baby alone#151;even for a second.
Swimming Pools and spas
Teach your kids to swim. A good time to start lessons is when the kids are about five. If you want to start earlier than that, do so only if you're absolutely sure the instructor is trained to handle toddlers. Don't make the mistake of thinking that once your child has learned to swim it's okay to leaver her alone. Constant supervision in and around the water is a must, no matter how old the child or how good a swimmer she is.
Never throw your child into the water (or let anyone else do so either). It may be fun, but it can also be disorienting#151;and dangerous#151;for small children.
If you have a pool at home, put up a fence at least around 4 feet high around it. Use gates that self-close and self-latch, with latches higher than your kids can reach. And keep stools or anything else a child could climb on away from the fence.
Anyone watching your child around a pool should know how to swim and know how to perform CPR. Keep a life preserver, hook, flotation devices, a telephone, and emergency numbers near the pool too.
Always make sure that children with long hair either wear a bathing cap or pin their hair up. Hair can get sucked into drains and drown a child faster than you might think. If a drain cover is missing or broken, don't use the pool or spa until you replace the cover.
In the off season, keep the pool well -covered, even if it's empty#151;falling into an empty pool can be as dangerous as falling into a full one. And check the cover for water build-up too. Spas should also be covered and locked.
Always empty your baby pool as soon as you're through it. Store it upside down to dry, but keep an eye on your infant to make sure he doesn't crawl underneath and get trapped.
And finally, before you or anyone else gets into a pool or the open water, have an action plan ready in case of an emergency. Know how to get help and what to do until it arrives. Enjoy your summer!
Armin Brott
, hailed by
Time
as 'the superdad's superdad, has written or co-written six critically acclaimed books on fatherhood, including the newly released second edition of
Fathering Your Toddler: A Dad's Guide to the Second and Third Years
. His articles have appeared in The
New York Times Magazine, Newsweek, American Baby, Parenting, Child, Men's Health, The Washington Post
among others. Armin is an experienced radio and TV guest, and has appeared on
Today, CBS Overnight, Fox News, and Politically Incorrect
. He's the host of 'Positive Parenting, a weekly radio program in the San Francisco Bay Area. Visit Armin at
www.mrdad.com
. Permission granted on DrLaura.com.
Posted by Staff at 7:21 PM