July 27, 2010Tip of the Week: June 26th, 2005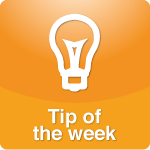 A Little Spring Cleaning
Cliff Ennico
www.creators.com
Every three months or so, I clean out my e-mail files to make my computer run faster. Whenever I do, I always run across a few e-mails from readers with terrific questions that are too important to delete without at least a 'quick and dirty response. Here are a few:
'I want to start a cleaning business for residential homeowners. It will be a sole proprietorship initially. I want to make sure no one else uses my fictitious name. What do I need to do, and how much will it cost?
As a sole proprietorship, you are usually required to file a 'fictitious name certificate with your county or city clerk's office for a small filing fee (usually $5 or $10). This doesn't give you the legal right to use the name, but a good clerk's office will always check prior filings to make sure no one else is using the same name in your city or county. Likewise, they will make sure no one else files a certificate after you with the same name. Sadly, in some larger municipalities, the clerk's staff are too busy to do a thorough search, such that two local businesses end up using the same name and have to 'duke it out in court.
If you need greater protection, you can register your name as a federal trademark with the U.S. Patent Trademark Office (
www.uspto.gov
) or a state trademark with your state Secretary of State's office (for a listing of Web addresses, go to www.iaca.org/members). This is the best protection for a company name, but it will cost you anywhere from $500 to $1,500, depending on where you live and how much research your attorney needs to do. DO NOT attempt to do it yourself online; most trademark sites are extremely tricky, and it's easy to make serious mistakes in the application process if you don't know what you're doing.
'I am starting a bridal accessories business that will be by appointment only. I am creating purses using public domain and out-of-copyright patterns, as well as my own designs. Since I will be selling only in local craft bazaars and boutiques, do I have to copyright my designs? I really don't want to do that.
There's no law that says you MUST copyright your original designs. It's just that if you don't copyright them (by registering your design with the U.S. Copyright Office,
www.copyright.gov
), anyone else can rip off your design and there won't be much you can do about it. Here's an idea. Make sure the following notice appears somewhere visible on each of your bags: 'copy;2005 [name of your company]. All rights reserved. By doing this, you are claiming what lawyers call a 'common law copyright, meaning that if someone blatantly rips you off and you can prove they did, you may be able to take some legal action even though you didn't register your designs with the Copyright Office.
'I received an e-mail warning today from a Website threatening to share and sell private information about me that they received from another Website. At the bottom of the e-mail, there's a note saying 'if you wish to eliminate your information from our database, you must send an e-mail to the following address and type in 'opt-out' in the subject tab. In the body of your message provide your name, address, city, state, Zip Code, Social Security Number and birth date.' Should I do it?
I would avoid doing this. If this Website obtained information about you from another Website, why would they need you to repeat all the information in your 'opt-out message? That seems a little fishy to me. I especially don't like the idea that they want your Social Security Number and birth date.
My suspicion is that this is an attempt to get information from you that they can then either sell to someone else or use to 'spam you themselves. Worse, you may be opening the door to a possible identity theft. Don't wait three months to delete this message; do it now!
Cliff Ennico (cennico@legalcareer.com) is a syndicated columnist, author and host of the PBS television series 'Money Hunt'. This column is no substitute for legal, tax or financial advice, which can be furnished only by a qualified professional licensed in your state. To find out more about Cliff Ennico and other Creators Syndicate writers and cartoonists, visit our Web page at www.creators.com. COPYRIGHT 2005 CLIFFORD R. ENNICO. DISTRIBUTED BY CREATORS SYNDICATE, INC. Permission granted for use on DrLaura.com
Posted by Staff at 7:21 PM