July 27, 2010Tip of the Week: July 27th, 2008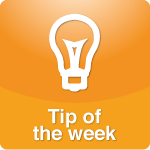 Blind Date 101:
Are You "Uncool" If You Don't Meet Over Booze?
By Connie Bennett, C.H.H.C.
www.SugarShock.com



There we were, my blind date and I, in a classy bar in one of Manhattan's chicest hotels. While the ambiance and locale were romantic, my feelings were far from that.
You see, as I sat innocently sipping my sparkling water and striving to maintain poise, grace and dignity, my date surprised me with a question that had a nasty, condescending implication.
"Don't you drink?" my companion quizzed me with a sneer.
Indeed, as my date was downing an alcoholic beverage-I think it was bourbon and water#151;his question and the tone in which he delivered it were most assuredly a "putdown."
Excuse me, I'm being condemned for opting for sparking H20?
"You've got to be kidding," I thought, as I was clearly taken aback.
The implication was by eschewing alcohol, I was being terribly "uncool."
My simple answer, "I better not, because I have a big day tomorrow," didn't seem to fly with him either.
As the evening progressed, the Drinker pressed further.
"Well, at least you have wine, right?"
Again, I replied by saying that it would be better for me to stay away from booze and keep coherent, because the next day I had a daylong life-coach training course beginning at 8:30 a.m.
On the way home, I searched through my memories. Darn, I realized, my initial instincts had been correct. Some seven years ago, when I first moved to New York, I'd met the same man! And guess what? Back then, the Drinker had the same you're-so-weird reaction when I chose sparkling water over alcohol. (How's that for embarrassing#151;but also amusing and entertaining?)
Look, I try to be open-minded when meeting new, potentially eligible men, but this booze incident really took the cake, if you'll pardon the oft-used, sugary expression.
My goal these days#151;10 years into living sugar-free (or close to it)#151;is to inspire others to vibrant health, good cheer and ultimately a juicy, sweeter life than they've had until now. (Thankfully, as attested by the thousands of e-mails I regularly receive, I am making a difference in people's lives.)
But then how do I reconcile my get-a-healthy-life mission with my need to go on blind dates#151;often for drinks or coffee#151;until Mr. Right comes along?
By being true to myself#151;no matter what the consequences or the reaction.
Yes, phooey on the booze-drinking, slightly pot-bellied, but super-successful blind date Drinker!
Frankly, I refuse to be intimidated, embarrassed or coerced into engaging in self-destructive behavior. I've spent enough years treating my body like a garbage can#151;no more! (Admittedly, though, I'm still working on my too-many late nights and my clutter woes. Hey, I'm not perfect.)
Now that my date with the Drinker is no more than a humorous memory (and fodder for a fun essay), let me share some tips to help you, too, in uncomfortable social situations.
First off, be true to yourself, no matter what. In other words, wherever you are and whomever you meet, do only what feels right to you, even if it means that you'll occasionally encounter a put-down#151;either overtly stated or implied.


Secondly, don't let anyone's condescending attitude corner you into behaving in a bad-for-you manner that you'll deeply regret the morning after. (I'm not making sexual innuendoes here#151;rather, I mean the next day when you step on the scale after blowing your diet or when you have a horrible headache after drinking or doing something else your body didn't like.)


And finally, hang onto a vision of the types of people you'd like to meet and befriend. (Trust me#151;I will no longer meet a blind date who turns up his nose at me because I don't drink alcohol.)
For the record, here's the answer I never delivered to my condescending date: No, I do not drink alcohol anymore#151;I haven't for ten years, since kicking sugar.
Sure, I'd like to indulge in wine from time to time, but booze in my body derails me. The alcohol reacts like sugar and does me in with what can only be described as a horrific, three-day hangover. Not to mention the strange post-booze behavior (edginess, irritability, brain fog, etc.) it engenders. (Oh, and for the record, I'm not a recovering alcoholic.)
Actually, it's rather ironic that as I've become healthier, some men#151;certainly not ones I'd like to date#151;find me flat out undesirable simply because I no longer share their "babits" (bad habits)#151;drinking wine, eating sweets, smoking cigarettes or drinking coffee.
But let's face it: many women and men are just like me. They, too, have the same sort of adverse reaction to alcohol, caffeine, sugar or cigarettes. Their bodies demand that they be treated with care.
Anyhow, I don't care if my future boyfriend or friends drink in front of me#151;just as long as they don't hold it against me that I don't and can't.
Ultimately, what this "Connie-why-don't-you-drink?" attack made me realize is that I need to hang around health-minded, empowerment-oriented men and women, who respect my decision not to drink.
In other words, we healthy folks need to stick together. Or, perhaps#151;without saying anything at all#151;I can serve as a good role model to drinkers, smokers, sugar-eaters, etc.
Anyhow, I'm still not ruling out blind-date drinks in bars#151;I'll just stick to my sparking water and let the man judge me as he wishes.
But that's why I'll probably meet more compatible men when I'm out and about on the tennis courts, bike paths or jogging trails rather than in bars.
Connie Bennett, C.H.H.C. is author of the book
SUGAR SHOCK!
(Berkley Books). She is a certified holistic health counselor, productivity coach, journalist and former sugar addict, who quit her horrible habit 10 years ago (in 2008). These days, despite occasional pressure from a blind date or friends, Connie now shuns the sweets and "quickie carbs" she once over-consumed and therefore has more energy, greater enthusiasm and better concentration than ever before. Learn if sugar has control over you, too, by taking the quiz at
www.SugarShock.com
. Permission granted for use on DrLaura.com
Posted by Staff at 7:21 PM