July 27, 2010Tip of the Week: June 20th, 2010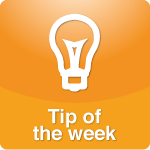 Preventing IdentityTheft of a Loved One Who Has Passed
By John Sileo
www.Sileo.com
Here are 5 steps to take after a loved-one has passed away to make surethat their identity rests in peace:
Short Obituaries. Make surethat you don't include too much identifying information when you writethe obituary. Identity thieves use this information (mother's maidenname, address, ancestry, occupation, birth date, death date) to set upnew accounts, licenses, etc. in the deceased person's name. It isimportant to honor the person, just don't give away all of theirpersonal information.


Protect Death Certificates.Guard the death certificate like you would a birth certificate or otherpiece of identity. You will need to fax this document to certainorganizations in order to prove that your family member is deceased,but only send it to trusted institutions who absolutely won't take thename off of the account without it. When you are done with the deathcertificate, store the original and all copies in your safewhere you keep other identity documents. Be forewarned that forsecurities sake, many organizations are requiring an original copy ofthe death certificate as proof, so ask for 10-12 originals copies whenyou request the death certificate.


Notify Credit Bureaus.Immediately notify the three credit reporting bureaus that your familymember has passed away. Request that the credit report is flagged withthe note: Deceased, Do Not Issue Credit. Request a copy of thedecedent's credit report so that you will have a list of all of theaccounts you need to modify/close (see Step 4). The procedure varies bycredit burea, so the numbers to contact them are asfollows: Experian - 888-397-3742; Equifax - 888-766-0008;TransUnion - 800-680-7289. Don't wait for the Social SecurityAdministration to notify the credit bureaus - it takes them too long!And make sure to log all correspondence and conversations and senddocuments via certified mail so that you have proof of delivery, shouldyou ever need to dispute a claim of non-receipt.


Notify FinancialInstitutions. Notify all banks, insurance companies, credit cardcompanies, stock brokers, mortgage companies, loan/lien holders,etc. about the death of your family member (if it was a jointaccount OR an account under their name). The executor or survivingspouse will need to resolve all outstanding debts and how they will bedealt with before the account can be closed or the deceased person'sname is removed from the account. Also notify the Social SecurityAdministration, Veteran's Administration, Department of Motor Vehicles,professional license associations (Bar Association), membershipprograms (Costco, Sam's, Blockbuster, etc.) and any creditors orcollection agencies with which the deceased had an account ormembership. This is a difficult time to put in all of the work toprotect an identity that should be left alone; but the current realityis that the identities of deceased individuals are easier to steal andabuse than those of the living.


Share Wiselywith Family Members. Unfortunately, many cases of deceasedidentity theft are committed by a member of the deceased's family. Itmight be a relative who is in financial trouble, a friend whohas a costly addiction or a child that they were wronged inthe will or estate planning. For that reason, the identifyinginformation of a deceased family member should be kept to as small acircle as possible. It seems to work best when one family member is thepoint-person for collection of documents, closing of accounts, checkingof credit, etc. Generally this is someone other than the personwho organizes all of the other events that surround the death of aloved one.
About the author:
To furtherbulletproof yourself and your business, visit John's blog at
www.Sileo.com
. To book John at your next event,visit www.ThinkLikeaSpy.com.John Sileo became America's leading Identity Theft Speaker amp;Expert after he lost his business and more than $300,000 toidentity theft and data breach. His clients include the Department ofDefense, Pfizer and the FDIC.Permissiongranted for use onDrLaura.com.





Posted by Staff at 7:21 PM