July 15, 2011We Are Cooking!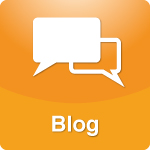 Yesterday was leisurely with a little wind, that is... UNTIL we found ourselves in the middle of "squall central." Unpredicted high winds and seas continuously occurring from about ten pm last night. We are cooking, cooking, cooking!
Since seven thirty this morning, I have been driving for an hour then off for an hour. I am a salt stick. Hahahaha! It is three pm and I'm going to take a break.
Last night we had a spinnaker issue. All the guys got on deck and made it good.
We are very optimistic.
[Transpac tracking is live (no longer 6 hours delayed), so you can watch them as they race to the finish at: http://live.adventuretracking.com/transpac2011]
Posted by Staff at 12:00 AM